A man walks out of a hotel ­and yells "Vegas" as if he just made it to paradise coming on to the Las Vegas Strip. This experience can be simplified to represent the transient weekend population of Vegas. Vegas is host to over 40 million tourist every year who migrate to the Strip and the Downtown looking for a good time. This diverse range of tourists attracts an even more unique type of person the street performer.
Street performers come in all different shapes and forms, from your favorite super hero to a person wearing close to nothing at all. These mainly local performers flock to strategic areas around the strip or downtown working to attract the passerby's to take photos with them or subject them to an odd ritual for tips. Some people find street performers to be a nuisance or even vulgar, but most get a smile from the antics of the performers. The hustle of these performers shows the heart of Vegas it's a place of love, trial, misery and imitation.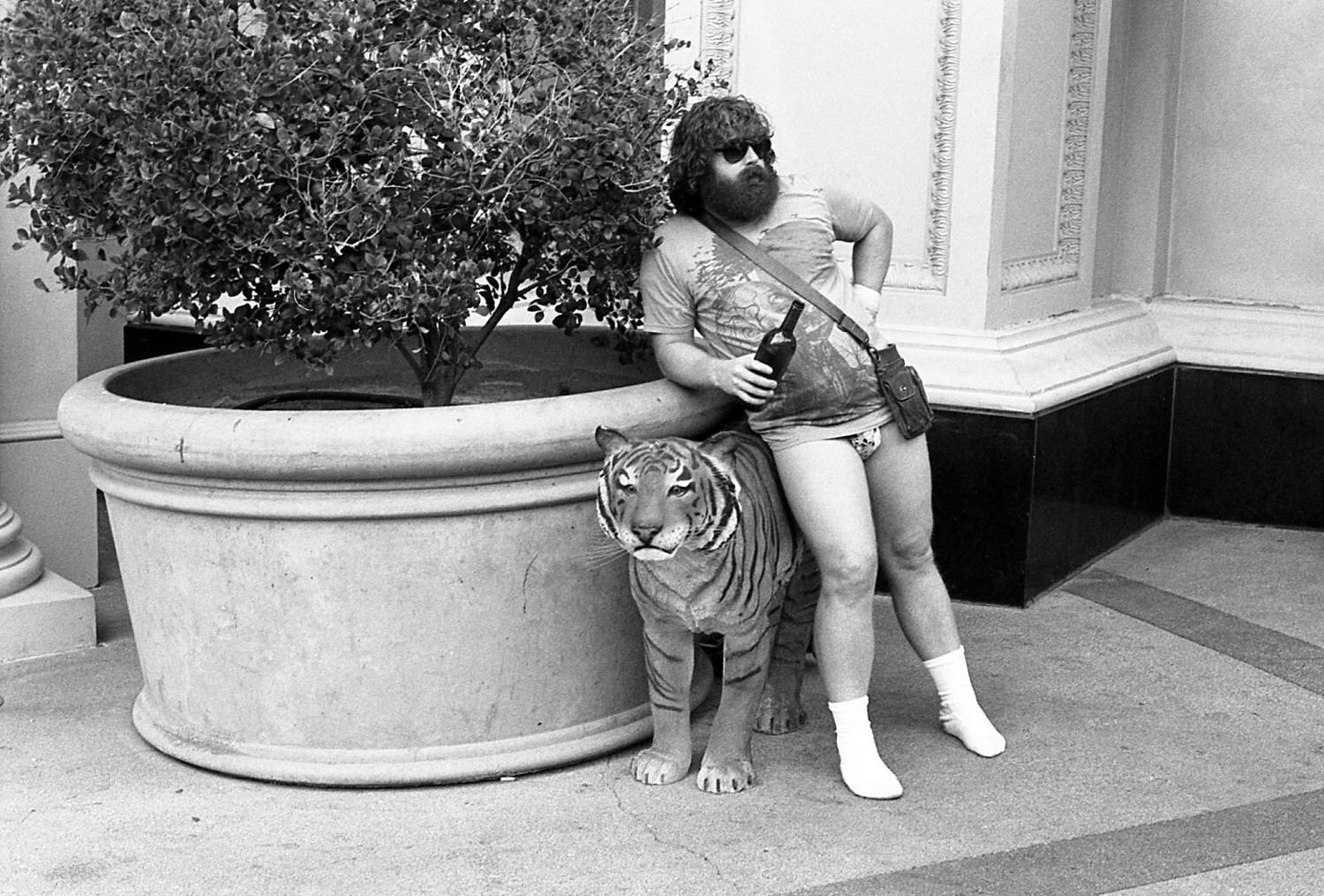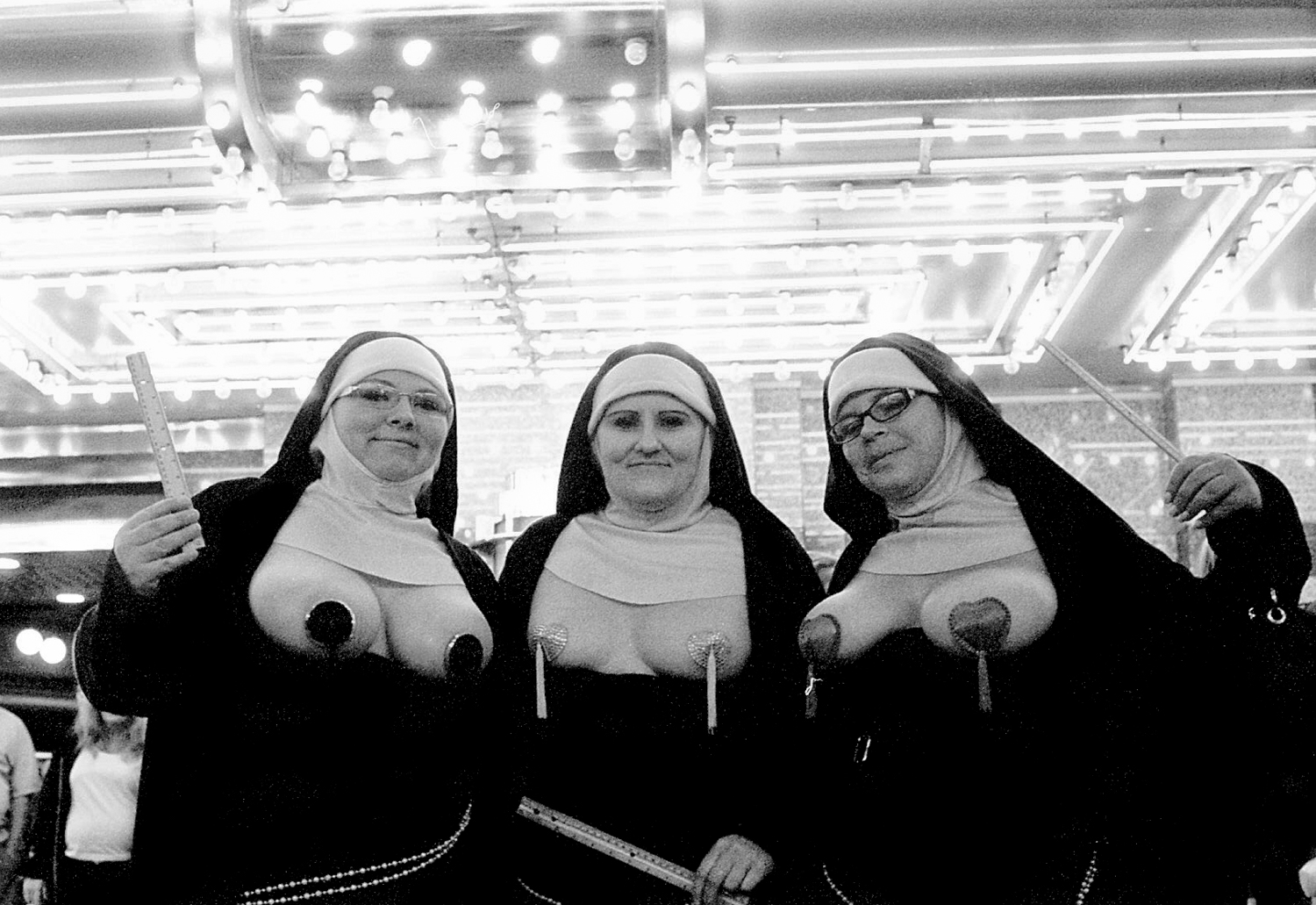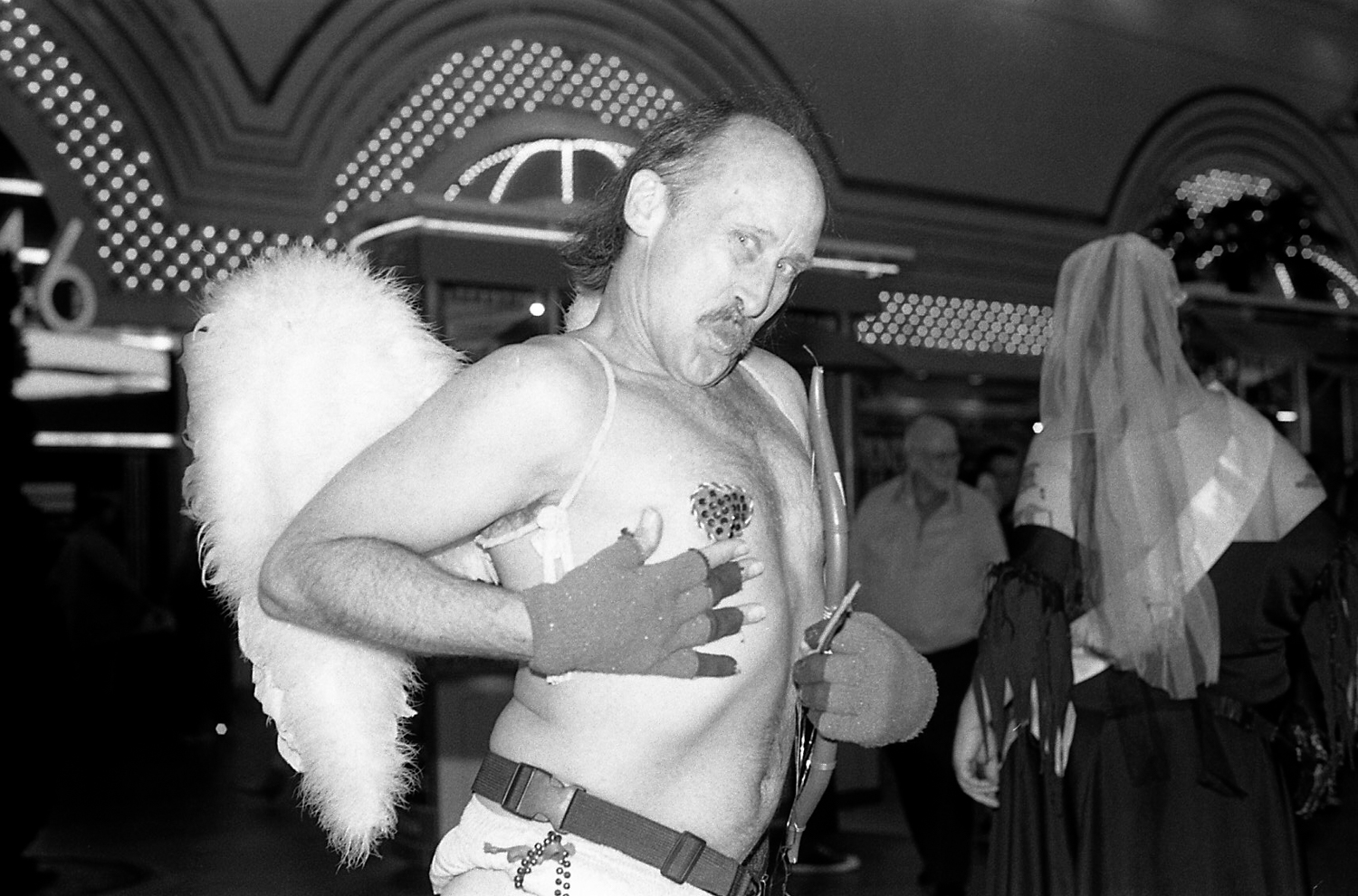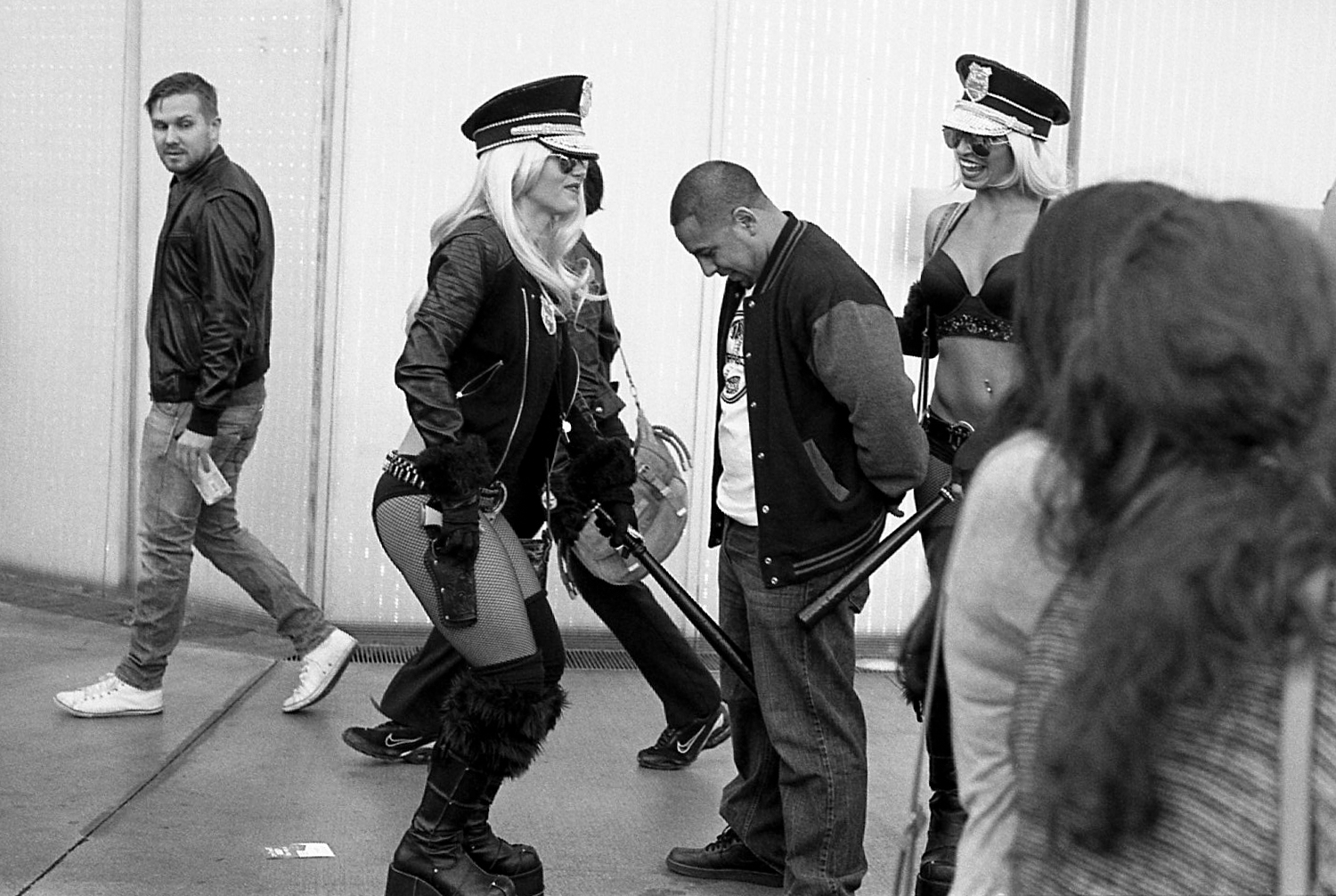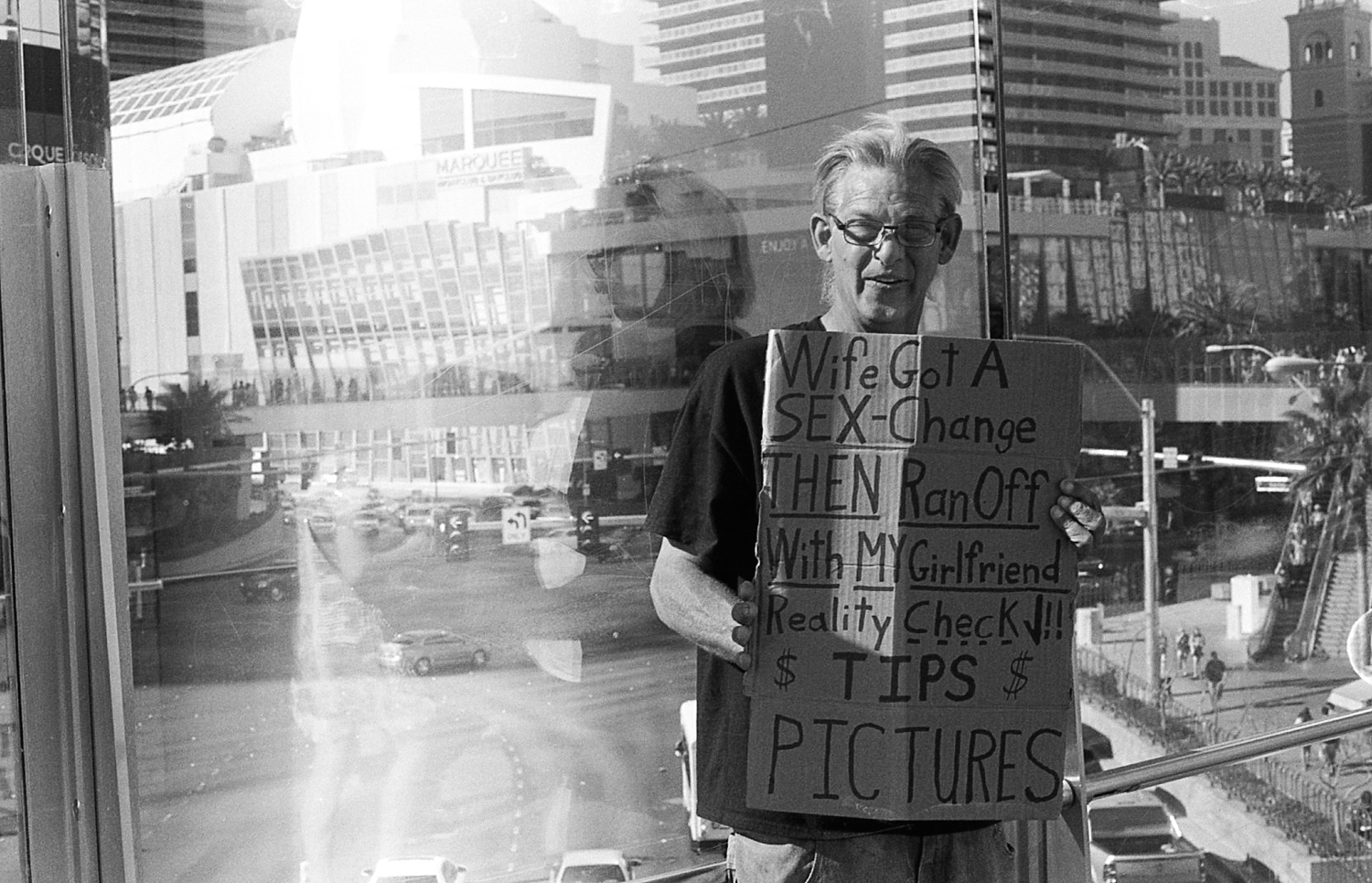 Moving to Vegas, I was taken back this street culture that inhabited the strip and downtown, the thousands of people who would be moving from one location to the next as if they were possessed by the endless Vegas charm only to be stopped disgusted or amazed by a 60 year old man dressed up like baby cupid in a diaper. I became fascinated with these compelling people who attracted so many views from the dazed tourist crowd. This fascination brought me to capture these street performers to show the craze and wonderment they bring to Vegas. Walking the streets every Friday and Saturday for a year, I came to see they are what make Vegas strange and an interesting place worth yelling about. After months after creating this work, a new city ordinance was put into place to "dampen the debauchery" in a attempt to make the City of Sin more like Disneyland.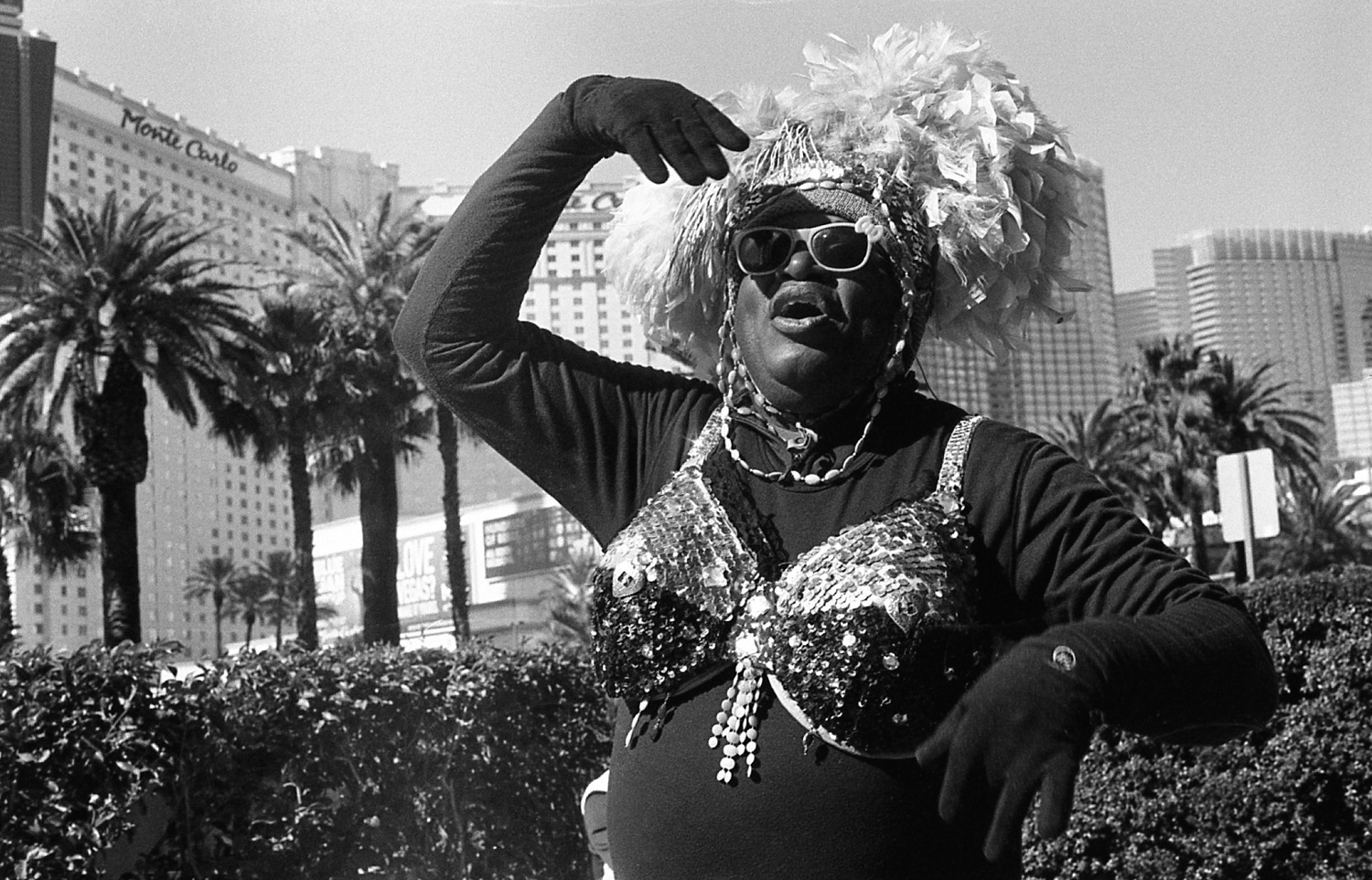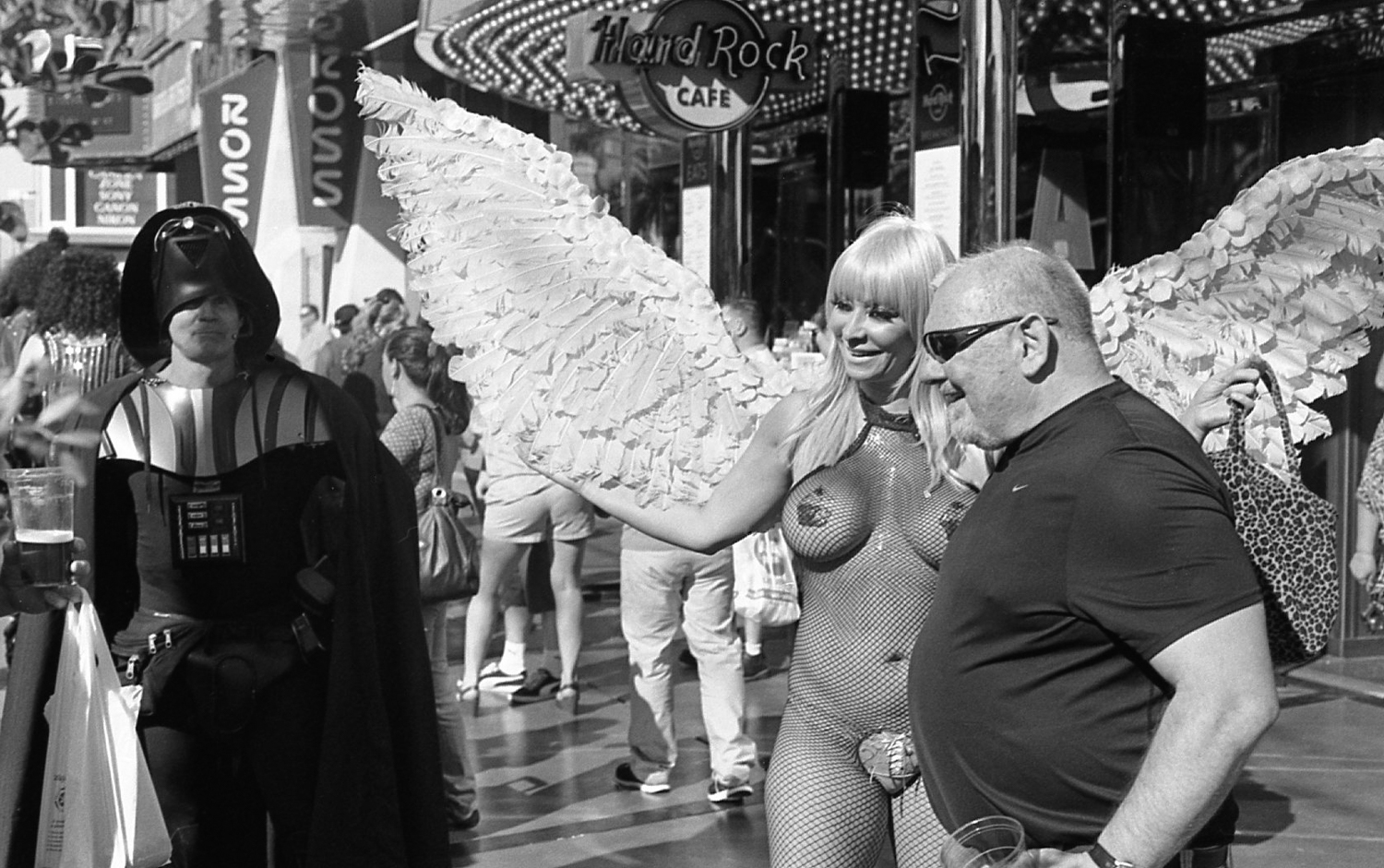 William Mark Sommer (b. 1990) is a film photographer from Sacramento, California. Traveling the many back roads through the Western United States for 10 years has let him explore the idea of American Dream. His travels brought him a closer understanding this nostalgic idea of America by seeing history in person and understanding its progressive nature in forgetting the past. Seeing this progression in destruction has empowered him to bring attention and preserve these forgotten places within his photographs. Through these series that confront these ideals he has self-published 10 books and zines, and exhibited over the United States and Internationally. In 2019 he received his BFA in Photography from Arizona State University.